News
Label & Flexible Packaging & Film Expo China
Shanghai Lanjing Exhibition Service Co.,Ltd
Show Add: No.2345 Longyang Road, Pudong New District, Shanghai, China
MS Tracy Zhou
Tel: 86 18898692801
Email: grand.fa@grahw.com
Ms Cathy Song
Tel:+86-21-6917 0023
E-mail:

cathy

@lanjingexpo.com
E-mail:jerry@lanjingexpo.com
Avery Dennison Medical unveils new adhesive materials
Date:2019-11-20 11:11:06
Avery Dennison Medical unveils new adhesive materialel
From Label&Narrow Web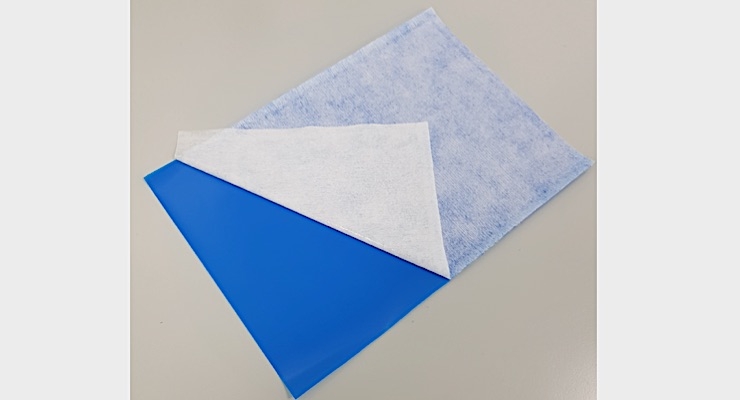 Avery Dennison Medical has launched eight a diverse range of new adhesive medical materials and private label wound care solutions designed for use by medical device OEMs.

Three of the new products, MED 5740, MED 5741 and MED 5742, are single-coated adhesive materials designed for long-term, multi-week wear for applications such as glucose monitors, insulin pumps, activity trackers, electrocardiogram monitors and other mobile health and wellness products. One new product is a five-layer silicone foam border dressing for private labeling. MED 5043 is a single-coated, soft, transparent PU film offering wound and surgical site visibility, conformability, breathability and moisture resistance, while MED 5710SI is a single-sided soft-skin silicone adhesive nonwoven material.

MED 5541H is a single-coated, transparent PU film designed for wound care, ostomy and device fixation applications. Featuring an advanced, integrated hydrocolloid formulation with high fluid-handling capacity, this new product is designed to remain intact and not break down upon saturation. It is built to assist in creating optimal skin and wound healing conditions.

MED 5712SI is single-sided soft-skin silicone adhesive nonwoven tape. Designed for wound care and consumer applications, this water-repellant tape can be easily torn by hand in the cross direction. The nonwoven carrier has a fluorine coating to allow the tape to be self-wound without the need for a release liner.